Help hedgehogs in your neighbourhood
Follow our top ten tips to help hedgehogs
Hedgehogs are declining in Britain and need our help. A third of urban hedgehogs have been lost since the millennium. The cause of their decline is complicated and it seems that several factors are at play.
Hedgehog Street has information about the problems facing hedgehogs, and how to help them. The best thing you can do is follow our top tips for a hedgehog-friendly garden.
We know that hedgehogs love gardens and we know what they need to survive and thrive in suburbia. This is why Hedgehog Street was born.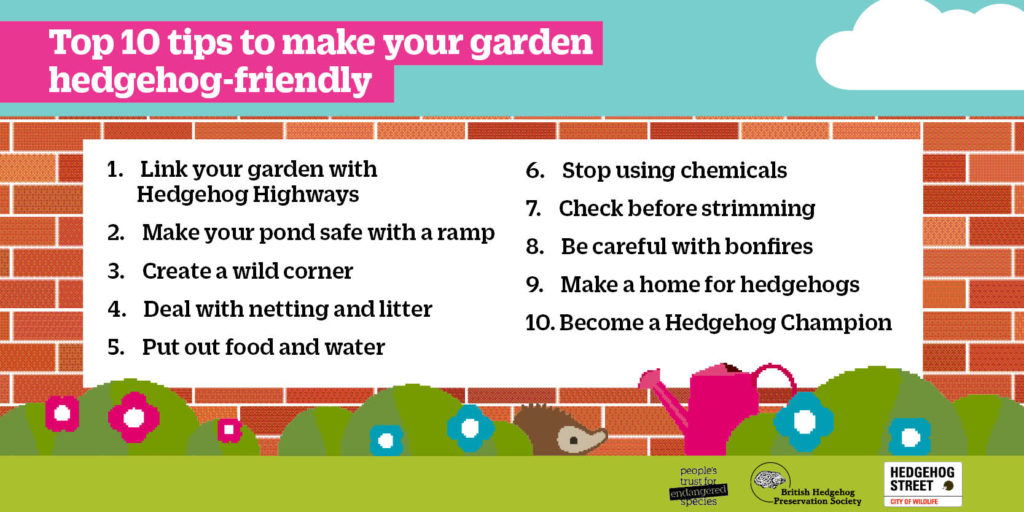 This is an introduction to how you can help hedgehogs. Once you have helped in your garden, you can register as a Hedgehog Champion and take it to the next level. Then become an ambassador for hedgehogs in your community, and get your friends and neighbours involved too.
No one garden is enough. Hedgehogs need neighbourhoods of linked-up gardens to survive.
Watch the Hedgehog Street top tips video for ideas on how to get started.
If you would like us to send you a bundle of these leaflets to hand out to your neighbours, please contact us at hedgehogs@ptes.org